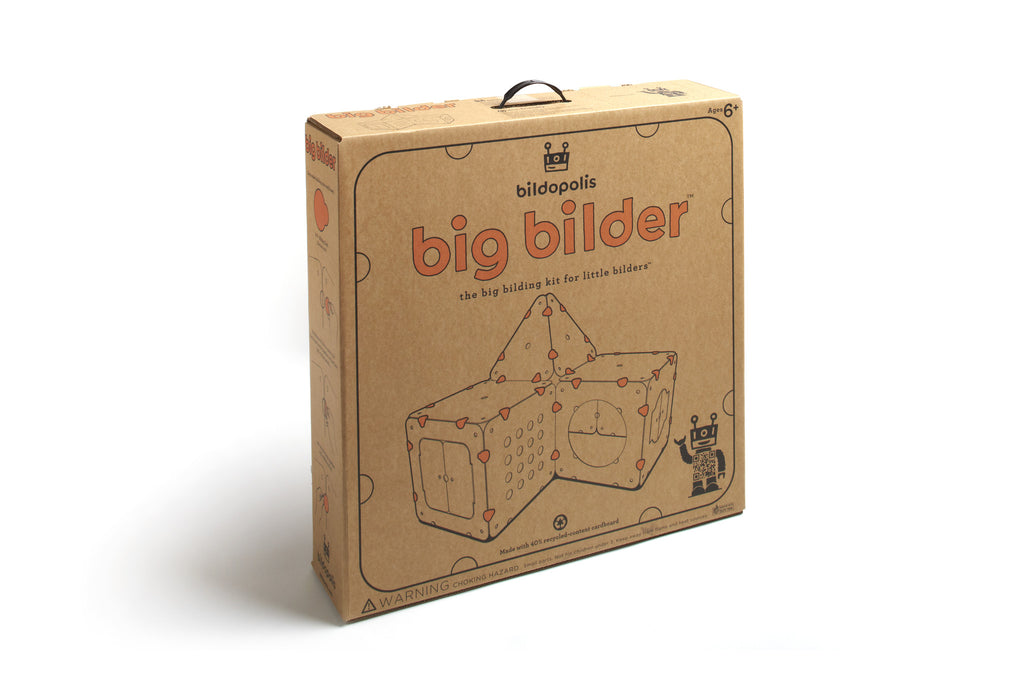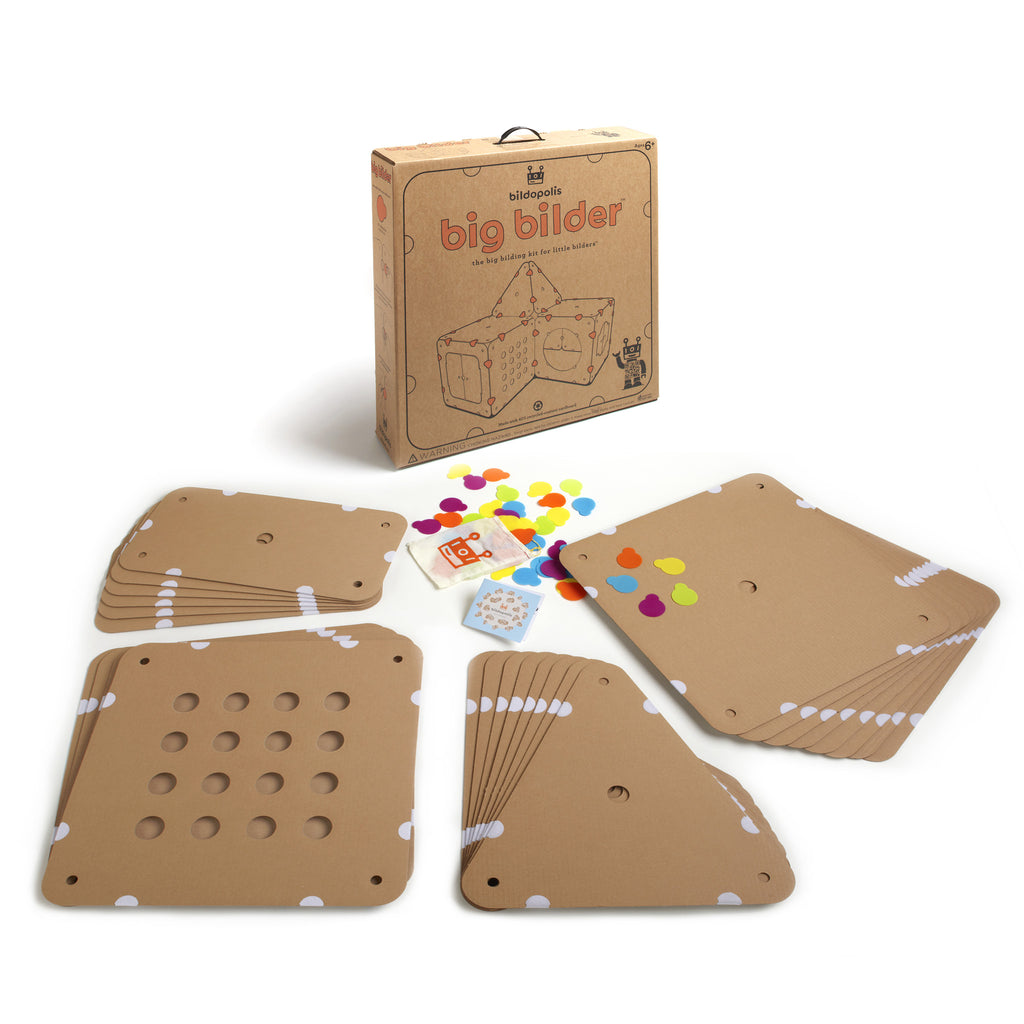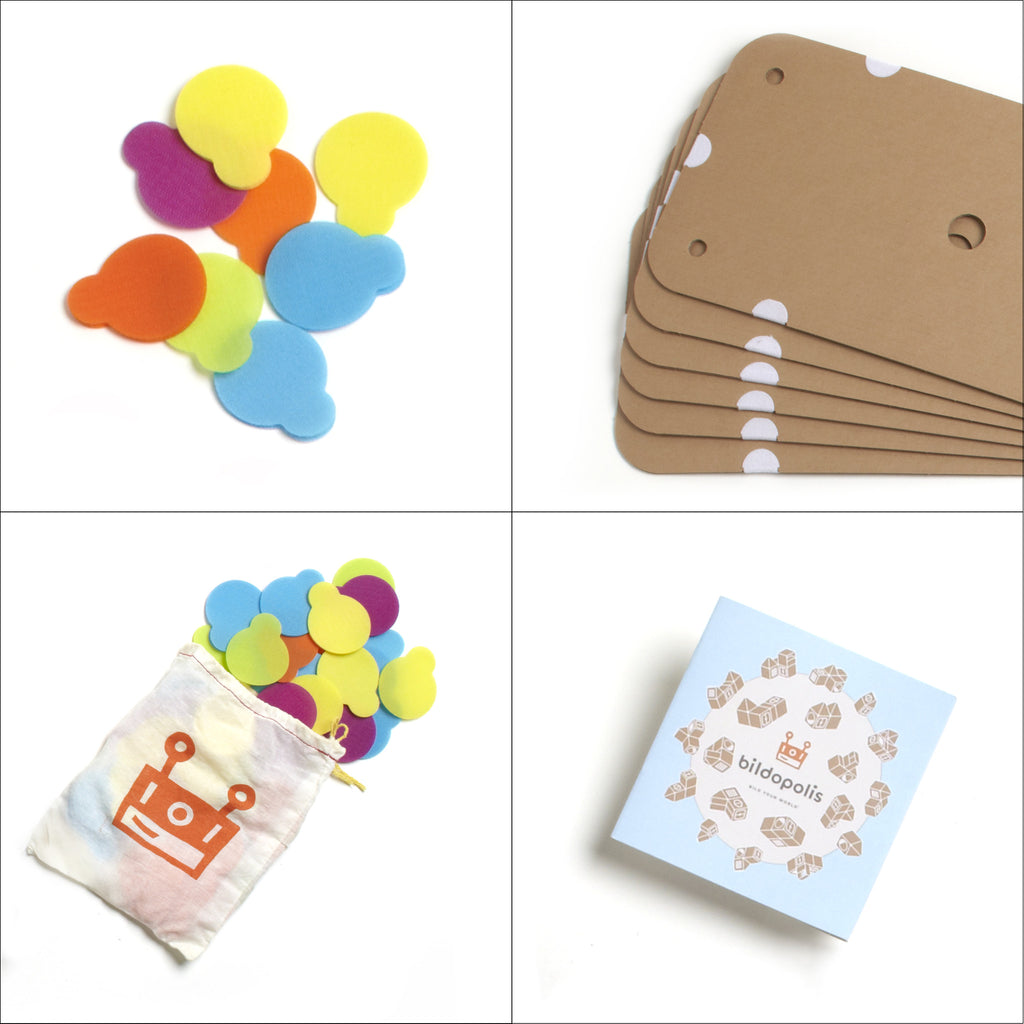 $ 79.99
Bildopolis Big Bilder
The Big Bilder kit includes 26 Bilding Boards, 100 Bilding Dots and a Bilding Manual all in a convenient storage box.
Sorry, we're sold out for the season. Drop us a line (shop@bildopolis.com) to be informed when we get more kits!
Most orders take 1-2 Business days to the West Coast, 3-4 days to the Mid-West and 4-5 days to the East Coast.
Sorry, no international shipping available.
The box is 25" x 25" x 6" and weighs 17lbs (Dimensional weight of 23lbs). Due to the size and weight, shipping can be expensive depending on your location. We do not charge any handling fee, we only pass along the price the carriers give us...Sorry!